News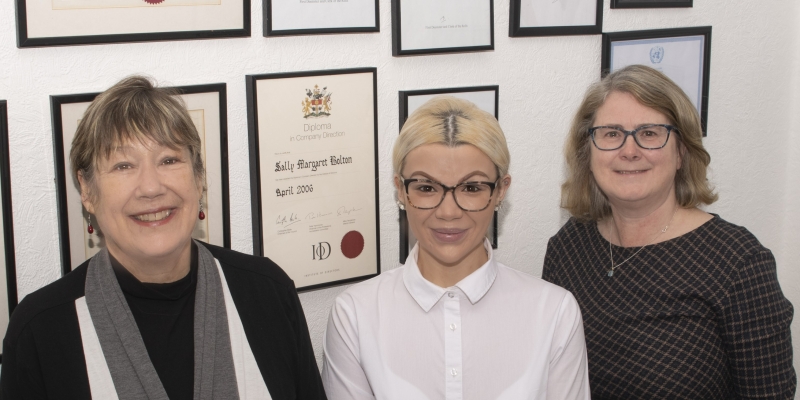 Alex passes with flying colours
1 February 2021
Our very own Alex, has become one of the leading students of Manx law after she received the highest award presented to trainee advocates for outstanding results.
Alex, who relocated to the practice's Douglas office a year ago following the transfer of business from Gelling Johnson Farrant, not only passed all four of her Manx Bar exams with flying colours but received the First Deemster's Commendation – a discretionary award for those who truly excel.
The 24-year-old from Douglas will be commissioned as an advocate in October 2021 at the conclusion of her articled period.
A former Ballakermeen High School student, she went onto gain an honours degree in law with criminology at the University of Chester before continuing her studies at the University of Law in Liverpool where she obtained a double distinction in her Masters dissertation on immigration law and in her legal practice course.
Whilst at the University of Law she undertook voluntary work, assisting individuals who faced legal issues but could not fund representation, an experience she found wholly rewarding.
Alex, who has a keen interest in Personal Injury, Family, Wills, and Litigation, explained: 'I am grateful for the guidance I have received from my colleagues whose support has been instrumental in helping me to reach this point in my career. I am looking forward to the next chapter, working alongside the Corlett Bolton team and helping both current and future clients.'
Alex, who enjoys going to the gym and spending her free time with family and friends, works between the Douglas and Port St Mary offices.
Everyone with the firm is very proud of Alex's achievement. To receive a prestigious award, presented only to the very best students of Manx law, is reward for her dedication, hard work and commitment and she is a valued member of our team.
Learn more about Alex and the other members of the CB team here